Our Work in Pictures
Portfolio

Summit Solar wanted to revamp their HubSpot website design as they expanded their business to new areas.
Boundify helped with an attractive and intuitive website.

As part of a rebranding effort, Gentor wanted to modernize and position itself as a leading provider of sustainable solutions for the environment in both the public and private sectors in Mexico.
Boundify implemented that vision as a brand-new HubSpot website.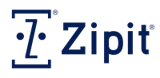 Zipit wanted to amplify the reach of their content and use a design for their blog and landing pages that matched their website guidelines.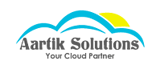 Aartik Solutions wanted a modern-looking website that reflected their brand and unique expertise as a Salesforce consulting firm, and Boundify delivered.

Domos Water needed a compelling landing page that would describe and explain their product's benefits to visitors compared to traditional products available in the market.
Boundify delivered a high conversion page for their Google Ads search and display ads.

The Scarpetta Group wanted a landing page to showcase their services and get qualified leads as part of our paid search service in Google Ads. Boundify, delivered.

Seisa, a company that offers energy solutions, wanted to revamp his website to give it a touch of modernity and seriousness to attract his target audience.

Dot1 wants a website, blog, and content download pages that work well together for their content marketing campaign.

GreatPlan wanted to reach prospects from a wide number of countries, to achieve this we created a pay-per-click campaign focused on conversions and several landing pages that helped filter contacts.

Audioweb wanted to promote its video and audio collaboration services and products to a specific segment of the market; we helped to create landing pages that convert.

Econ wanted to transform his website into a modern and stylish one without losing the main objective: to make the conversion funnel easy for visitors.
Let's Write Your Story
Ready to take your company to the next level?